Insulated glass consists of two or more insulated float glasses separated by a frame containing a hygroscopic moisture absorber built with metal or special thermal barrier TERMIX, TGI or Super Spacer®. The space between the glasses is hermetically sealed and moisture free. Standard insulated glazing is filled with noble gas – argon. On one of the inner surfaces there is a low-emission coating to reduce loss of heat from the room.
The thermal insulation of insulated glass and windows is determined by the U-value of the heat transmittance – the lower the U-value W/(m2K), the greater the thermal insulation, the better the glass, the better the window. Glass is very important, but other window elements (frame, installation, etc.) are also important and affect the total U-value of the window.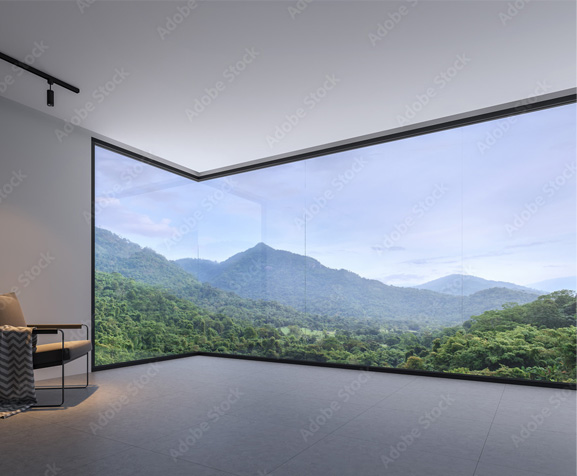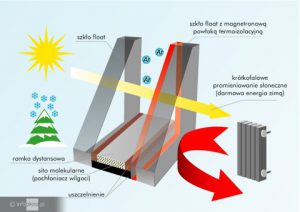 Energy savings are becoming increasingly important today. In addition to reducing heating costs, it is also an environmental protection requirement. SANCO Plus thermal insulation glasses take into account both of these aspects.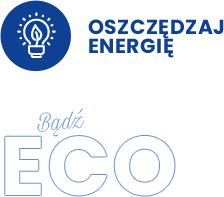 The highly effective glazing of the glass, combined with special gas filling, significantly reduces the heat losses that escape to the outside. The very convenient possibility of connecting these glasses with other functional glasses SANCO allows the insulated glasses to be universally used both in new construction and in renovations, responding to the most diverse construction requirements. The high colour rendering index and the maximum transmission of natural light complement the range of positive thermal insulation properties of SANCO Plus insulated glasses.