Handles
The offer is complemented by HOPPE handles, which perfectly match the fitting covers.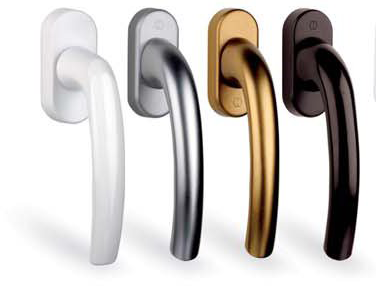 Internal windowsills
Internal window sills are an important element of window finishing. Their functionality, durability and beauty are determined by the material they are made of and proper assembly. Window sills are made of glued wood: pine, meranti and oak. A wide range of colors will allow you to choose the right decor for any interior, any width and length, the thickness is 45mm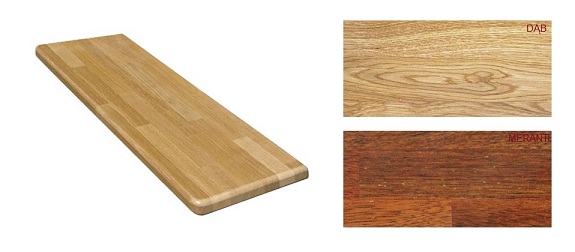 Diffusers
Window ventilators allow air to flow into living spaces. Even with the window tightly closed, the fresh air necessary for effective ventilation is supplied. The standard set consists of an internal part (diffuser), which regulates the amount of supplied air, and an external part (hood), which protects against rain and insects. In addition, special connectors and acoustic hoods can be used to protect against external noise.
Due to the way we operate, we distinguish:
– manually controlled air vents – the user regulates the amount of air supplied by opening/closing the shutter.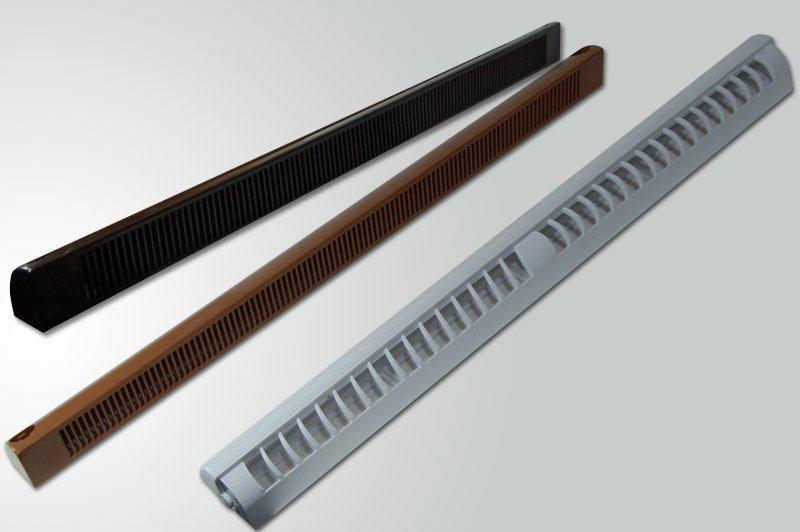 – humidity controlled air vents  – automatically controlled, the amount of air supplied depends on the relative humidity in the room. The higher the humidity, the greater the influx of air. Depending on the time of day and the way the rooms are used, the amount of incoming air changes (e.g. at night there is more air supply to the bedroom, during the day to the living room). The control sensor is a bundle of tapes made of polyamide. It is possible to close the aperture limiting the air flow to a minimum.

– pressure vents – self-regulating, the amount of air supplied depends on the pressure difference outside and inside the room. This happens up to the level of the pressure difference at which the diffuser efficiency reaches its maximum value. With further growth, the wings deflect, limiting the amount of air supplied. This situation can be caused by, for example, a gust of wind. The user has the option of closing the aperture limiting the air flow to a minimum.